PROFILE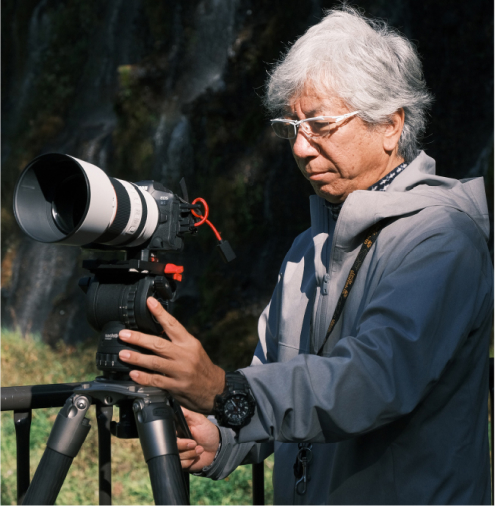 Nobuo Yaguchi
Photographer
He is a passionate person who spends half of the year abroad and has produced many video works both in Japan and abroad.
Recently, he has teamed up with the drone maker "DJI Japan" and is also focusing on his 4K footage in aerial photography.
He is active as a video artist who continues to convey the charm of "images and nature" on land, sea, and sky through his camera.
TBS series "The World Heritage", "World Wonder Discovery", "Canon Special", "Panasonic Special", etc.
A documentary photographer who has traveled to more than 100 countries around the world for 30 years.
He is highly regarded in the field of natural heritage and has won numerous awards.
カメラマン 矢口信男
一年の半分を海外で過ごし国内外での映像作品を数多く世に送り出している情熱人。
最近では、ドローンメーカー"DJI Japan"とタッグを組み、空撮での4K映像にも力を入れており、カメラを通して陸・海・空の「映像と自然」の魅力を伝え続ける映像家として活躍。
TBS 系列「The 世界遺産」「世界ふしぎ発見」「キャノンスペシャル」「パナソニックスペシャル」などの撮影にて30年間で世界100カ国以上を歩き回るドキュメンタリーカメラマン。自然遺産の分野では高い評価を受け、数々の賞を受賞。